Early beginnings
Look back at the history of HAGSIN, can date back to the 20th century. HAGSIN first began its small business operation in electric wire & cable equipment manufacturing industry in the late 20th century, established itself as a global provider by acquiring IO Heavy Industry Co., Ltd., founded in the year 1992 in china, specializes in manufacturing of electric wire & cable equipment and optical fiber cable equipment, that was the foundation of the company that would become "HAGSIN"— a brand that has become synonymous with the best, most reliable electric wire & cable equipment and optical fiber cable equipment products quality and service in the business line.
With the further implementation of China's "Open Door Policy", HAGSIN's businesses have continued to develop across a broad front and establish good cooperation relationship with the clients from all over the world, what started as a one-man operation soon developed rapidly into a modern, medium-sized company that increasingly expanded into international markets. HAGSIN's strict principles and philosophy have been and are going to lead us to success.
Expansion
In the 21st century, as the rapid development of economy and society, HAGSIN entirely expanded into international business areas, established two overseas subsidiaries in Thailand (2002), Vietnam (2005), and cooperates with global large international distributors together for better business and service network to satisfy with worldwide clients' requirement well. To efficiently implement HAGSIN's sustainable development strategy, our international business areas will be involved in other projects and make further expansion. HAGSIN's great success today bases on its continuous striving for excellence.
HAGSIN is a company who has foresight and cherishes its past from which it can always learn experience and move forward. HAGSIN's history has been documented in a file "HAGSIN, Looking to the Long Term with you". The rapid development of "HAGSIN" offers a rich history we are proud to share with the world. Copies are available from our office in Dongguan. You are also welcome to send us an e-mail requesting the file.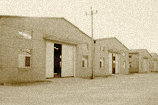 The original factory building of HAGSIN Mechanical & Electrical Equipment Co., Ltd.


HAGSIN Interactive Timeline
1992
• Birth of HAGSIN Mechanical & Electrical Equipment Co., Ltd. (Formerly known as IO Heavy Industry Co., Ltd.)
(Electric Wire & Cable Equipment: Extruder machine (Extruding machine, Wire extrusion machine), Strander machine (Stranding machine, Bunching machine, Buncher machine), Frame type single twister machine (Twisting machine, Laying-up machine, Cabling machine), Cantilever type single twister machine (Twisting machine, Laying-up machine, Cabling Machine), HDMI Vertical type single twister machine (Twisting machine, Laying-up machine, Cabling machine), Pair-twisting and Back-twisting machine, High speed cutting machine, High speed taping machine (Wrapping machine), Automatic coiling machine (Coiler machine), Braider machine (Braiding machine), Spiral shielding machine, and Auxiliary wire & cable equipment)
2000
• HAGSIN sets up its international business areas into international market
(Optical Fiber Cable Equipment: Outdoor optical cable production line: High speed optical fiber coloring and rewinding equipment, Optical fiber coloring and rewinding equipment, Fiber ring marker equipment, Optical fiber secondary coating line, Loose tube optical fiber "SZ" stranding line, Optical cable sheathing line, Aramid yarn stranding equipment; Indoor (Premise) optical cable production line: Tight buffer fiber extruding line, Single & Double cores soft optical cable production line, Multi-core soft optical cable production line, FTTH optical cable production line, Soft optical cable cabling machine.)
2002
• HAGSIN opens its first international subsidiary in Thailand
2005
• HAGSIN opens its secondary overseas subsidiary in Vietnam

2007

• HAGSIN sets up global large international distributors to make further worldwide expansion