The FTTH drop cable manufactured by HAGSIN FTTH Fiber Drop Cable Production Line in China in halogen-free, flame-retardant drop cables with tight secondary coated fiber for quick and easy splicing. The cable is designed with G657A2 high bend-resistant fiber and has a robust design to facilitate mounting with brackets directly on the wall. A flame retardant and UV protected sheath makes it suitable for both indoor and outdoor use. The cable is water blocked.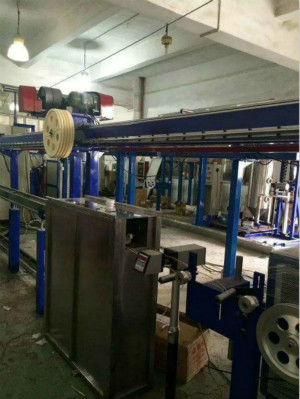 It can be for Indoor and outdoor use, halogen-free, flameretardant, IEC60332-3.
If any inquiry of FTTH Fiber Drop Cable line, be free to contact us
sales@hagsin.com,
we will reply you soonest.